ALBERTO GROLLO E FEDERICA CAPRA – From Bach to Pink Floyd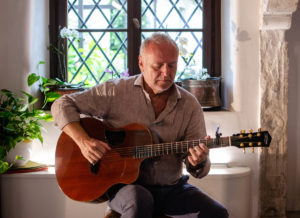 The master guitarist from Conegliano has a long discoraphic career in new age and fingerpicking. In addition to his solo work he has often worked with keyboardist and music therapist Rino Capitanata, with keyboardist Pietro Brovazzo. He composed two Symphonies dedicated to the Dolomites, accompanied by the Five Strings Quartet, as well as the long Sava Suite, together with Dario Marusic and Andrea Del Favero.
With the lively Federica Capra on vocals and violin he has given life to a reinterpretation project of great music classics of every genre, a journey from the great musician of Eisenach to Roger Waters & Co., from the Verve to the Beatles and from Celtic area ballads to Cuban songs.
Line-up:
Alberto Grollo – guitar, voice; Federica Capra – voice, violin.
CONCERTI FOLKEST 2020
Pinzano al Tagliamento – primary school yard, Tuesday 29 September, 8.30 p.m. Free entrance with reservation.