FRANCO GIORDANI E BAND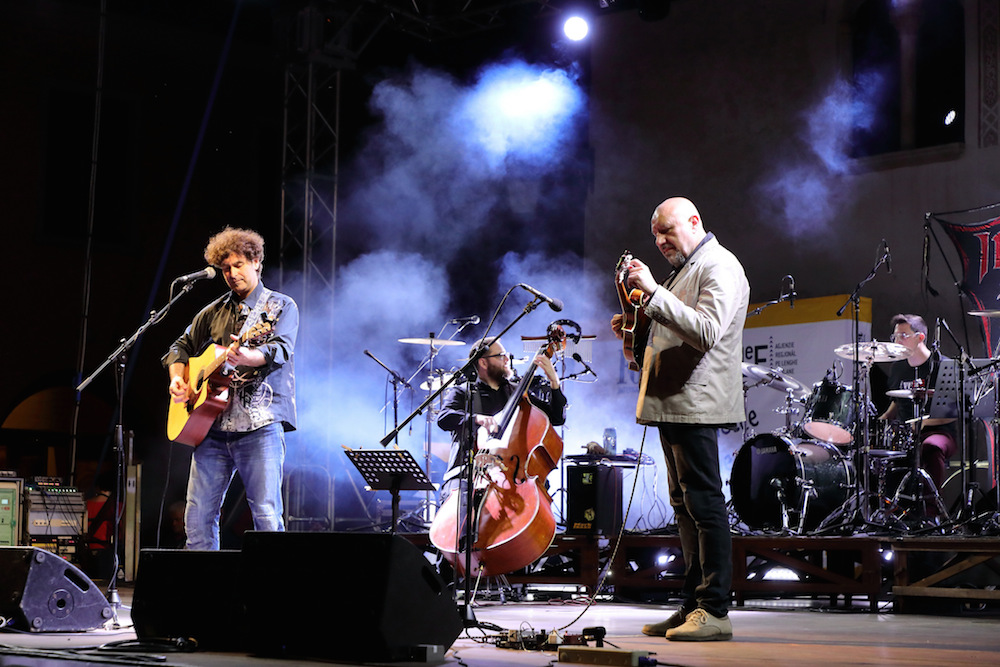 He started out as the frontman of some Friuli cover bands, then continued with a long collaboration with the Carnic singer-songwriter Luigi Maieron. With him he participated in several shows, including I turcs tal Friul by Pier Paolo Pasolini and Tre uomini di parola with Corona and Capuozzo. It is of 2015 the first record work, Incuintretimp, finalist of the Targa Tenco. Truòisparis is entirely dedicated to Valcellina and sung five different dialect variants of the Friulian language. At the end of 2019 was published for the series I quaderni del Menocchio the collection of short stories Il profumo della brina, containing a preface by Mauro Corona.
Formation:
Franco Giordani – voice, guitar;
Massimo Gatti – mandolin;
Alessandro Turchet – double bass;
Elvis Fior – drums.