DJELEM DO MAR – FABIA SALVUCCI & SARA MARINI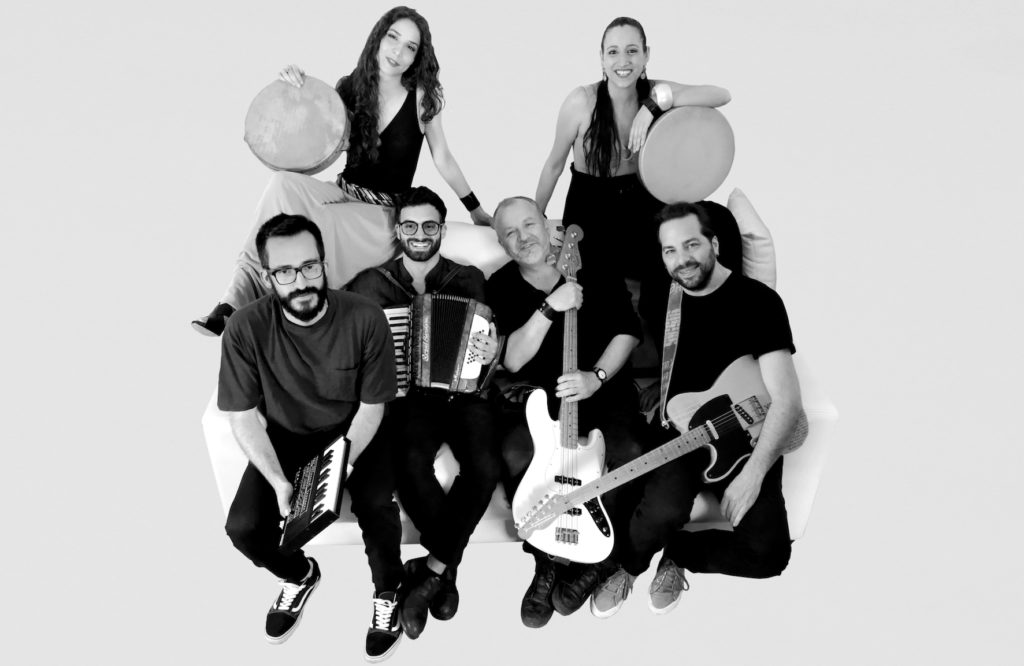 Djelem o Gelem is the brainchild of Fabia Salvucci and Sara Marini. Djelem o Gelem, in Romani language, means a journey, a walk on the shores of the Mediterranean sea, in Portuguese do mar. Duetting voices and instruments interweave languages, from Romany to Yiddish, from Greek to Basque, from Arabic Andalusian influences to those of Latin and Central-Southern Italy.
Formation:
Fabia Salvucci – voice;
Sara Marini – voice;
Lorenzo Cannelli – piano, Cretan laouto, accordion, bouzouki;
Paolo Ceccarelli – acoustic, electric and classical guitar;
Franz Piombino – electric and fretless bass;
Michele Fondacci – drums and percussions.