MELLOW MOOD – ITALY
Tuesday 5th of July 2022
Piazza Duomo – Spilimbergo
21:15 pm
ENTRANCE FEE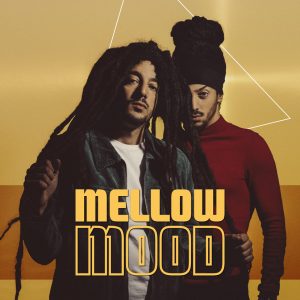 Mellow Mood is an Italian band from Pordenone that formed in 2005. Led by twins Jacopo and Lorenzo Garzia, the reggae band started a partnership with the producer Paolo Baldini, who later became their dub master and sound architect. The band officially debuted in 2009 when they released Move!, which gained unexpected international success, with no label, distributor or press office. Rototom Sunsplash names Mellow Mood "best Italian reggae band" and ranked them third at European level in that same year. They went back into the studio with Baldini in 2012 to record Well Well Well, and after they signed with the Italian independent label La Tempesta Dischi.
Leaving the wind instruments behind, they moved towards the most recent Jamaican sounds with the release of Twinz in 2014 and 2 The World the following year, which were enriched by remarkable international collaborations. The next album, Large (2018), was released in a historical moment in which tropical house music rises in worldwide rankings. Nevertheless, Mellow Mood chose to record an album strongly influenced by reggae. The album focused on a more authentic composition and solid rhythms using several vintage instruments from the Eighties. The theme of the album is a critique to the current wicked market economy which pushes, also through art, to consume more, to produce more and to live grandly instead of cultivating solid personal relationships, taking care of each other and appreciating more what we already have. In November 2018, Mellow Mood released Large Dub, which include the dub version of the latest work of the Friulian band. The new album is scheduled to release before summer.
Members: Jacopo and Lorenzo Garzia: vocals; Federico Mazzolo: guitars; Giulio Frausin. ; Filippo Buresta .