National selections continue
 on January 18th in Udine. The third appointment of the long tour that will end in Spilimbergo on July 8th.


After the first two dates of Arezzo and Loano, within the Festival Pifferi, Muse and Zampogne, and the review Tales of winter, will arrive in Udine the caravan of the Folkest Award – Alberto Cesa, the competition in search of new talents who will perform at the next edition of Folkest, playing also the possibility of obtaining an award from the Nuovo Imaie of fifteen thousand euros for the realization of a tour.

On January 18, during a live concert in La Girada in via Baldissera, now a historic place in the capital of Friuli for acoustic music, three musical realities will compete in a series of notes, in order: Bratiska, the Breeze and Alessandro Lepore.
Bratiska
Gian Luca Bratina was born and lives in Trieste with the scent of the sea and influences of all kinds that inspire the lyrics of his songs that he began to propose at the age of fifteen. At the age of twenty he suddenly found himself playing the musical successes of the period in piano bars and discos and within a few months he began a career that led him to play for twenty-two years in the best clubs in Northern Italy, Austria and Slovenia: with the passing of the years, however, the evenings became heavy and boring, the unbearable public, the music, imposed and not belonging to him, became a boulder. Eighteen years after his last concert as a singer-songwriter and having reached what he calls "the age of majority as a musical prostitute", he distances himself from everything and everyone and becomes Bratiska, a minstrel with a punk soul that speaks of wind, war, wine, disappointments, society traviata, flowers, sheep and pigs.
The Breeze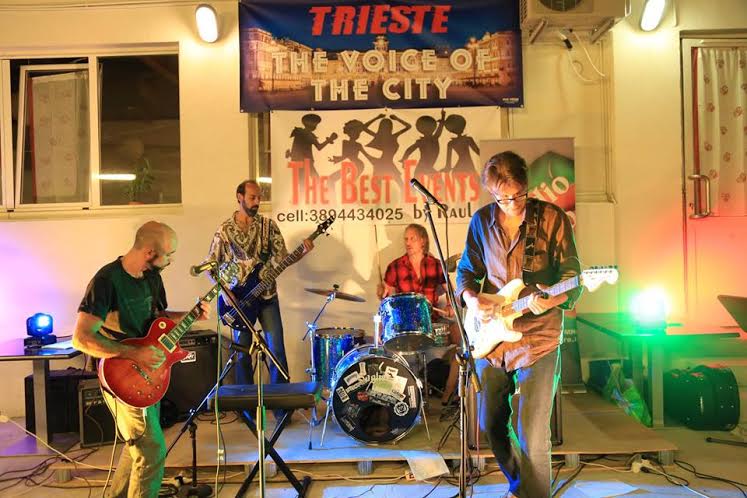 The Breeze is a musical idea born from the meeting of four friends who started playing together and then decided to bring their past experiences and musical influences in a single musical formation. Albert comes from folk and blues, Nick from alternative rock and songwriting, Pablo from African tribal music and southern rock, Tony from progressive and world music. The group offers a repertoire that ranges from rural blues to electric rock-blues, from folk rock to ethnic music to psychedelia, always maintaining a full-bodied and distinctive sound, with electric moments alternating with acoustic atmospheres.
Alessandro Lepore

Alessandro Lepore began his musical training on the piano, continued on percussion, and then focused on his real great passions: guitar and singing and the creation of original songs. After playing for a few years in local bands (offering standard blues, rock, folk, but also reggae and funk) the desire to hone his technique and musical style led him to the United States, in Phoenix (Arizona). After the years spent there, he proposes in his songs what he lives and what is around him: stories of love and pain, of enthusiasm and disappointment, of up and down common to the experience of many musicians of our time.

An evening dedicated to the good music, with roots and songs for this beautiful concert that will be held in La Girada in via Baldissera in Udine, starting at 21.15 on Friday, January 18.

For information: info@folkest.com – www.folkest.com