Friday 29 june (9.15 PM) in  Pozzo (San Giorgio della Richinvelda) at Piazza San Urbano two Italian groups will perform.  Fran & The Groovies which propose an acoustic Folk-Pop style in English, and Allegra gente, a group that has its roots in the most authentic Italian tradition, with particular attention to songwriting contaminated with sounds and rhythms of South America, as if to seek continuity between tarantellas and samba.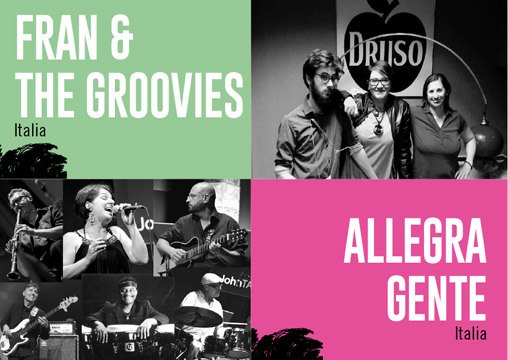 POZZO (SAN GIORGIO DELLA RICHINVELDA)
Pozzo is a hamlet in the S. Giorgio della Richinvelda commune, an uncontaminated natural territory stuck between the Tagliamento river to the east and the Meduna river to the west. One of the most important places of worship in the region, the "Richinvelda" where the then patriarch Bertrando di Aquileia was murdered, is inside the commune's borders. The Museo della Civiltà Contadina (Agricoltural Civilization museum) is in Pozzo, there a collection of old agricoltural implements is preserved. The commune is known as the "Radici del Vino" (wine's roots) territory for the production of both grapevine and wine. Many farms and wine bars in the area offer samplings and hospitality.
Social Share