Sunday 1 st July, 9.15 p.m in Castelnovo del Friuli, Villa Sulis, will exhibit two italian groups, Canusia and T'ses Folk.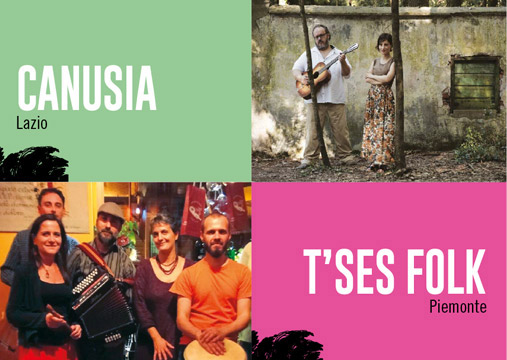 COSTA (CASTELNOVO DEL FRIULI)
Villa Sulis is a 16th century manor house, located in Castelnovo del Friuli in the Costa area, badly damaged by the 1976 earthquake and returned to his former glory after being purchased and subsequently restored by the Municipal Administration. Currently it used as a cultural center and hosts exhibitions, conferences and concerts. On the top floor of the Villa there is an archaeological collection on Renaissance ceramics, made up of findings found on the municipal territory and, more precisely, in the locality of Crûz, dating back to 1500.
Social Share